Quality and Service
OUR PHILOSOPHY
FBF offers private brands all of the technical knowledge and Know How of the brand leader Bauli. This concept of quality goes beyond the performance of single products and aims to guarantee quality for the consumer with the supermarket chain's own brand.

Method
F.B.F. makes full use of Bauli's experience in making celebration products and of its latest research into natural leavening. Huge investments have been made in the installations in order to standardise this technically demanding technology.

Technology
analysis systems, to bring out the best of traditional methods through the use of the most advanced technological know-how.

Analyses
An in-house chemical-microbiological laboratory controls the quality of both the raw materials and the finished products. A sensory analysis area then carries out organoleptic performance tests to assess our products and compare them with the competition.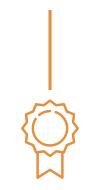 Just as any modern food producing company FBF sets objectives for itself aimed at satisfying the client and offering high quality products.
THE THREE LEVELS OF QUALITY
Quality Assurance

Quality Assurance is a centralised service located at the parent company, Bauli, which includes:

Specifications - Lettering
Our customers are provided with detailed supply specifications.

Selection and certification of suppliers
50 tonnes of flour and 1.5 million eggs enter the warehouse every day.
40,000 in-house and 1,000 out-sourced analyses are performed on raw materials every year.

Legal updates, technical services
Dedicated specialists are kept constantly up to date with the law and with all the latest food technologies.

Process and product certifications
All processes and procedures at F.B.F. are certified in compliance with ISO 9001-2008; IFS/BRC; No OGM; SA8000; ISO 14001; OHSAS18001.

Product healthiness policies
F.B.F. products contain no hydrogenated fats, preservatives, or artificial colourants.

Non-conformity management
Qualified staff deal with any reports from customers and consumers.

Quality control

This is delegated to the production plants and is strictly regulated.

In figures
Over 2,000 hours' training for plant staff and more than 8,000 checks each year.

The procedures
Raw materials and packaging control plans; sanitation and cleaning plans; control and process plans.

Quality measurement

This is a centralised Group service.

Objective
Less than one non-conformity per million items produced.

Instruments
Panel of specialists (judges); technology panel (Research and Development, Quality Assurance and Control, and Production and Marketing staff); consumer research.
Service
Service is a decisive competitive factor in F.B.F. supplies and is based on precise principles.

Rapid response times
The structure of F.B.F. is streamlined and focused on quality. Just-in-time production and rapid deliveries (average stock 1.5 days).

Continuous research
To improve product and process quality.

Guaranteed quality
F.B.F. guarantees your product the same attention that is devoted to leader items.
Service innovation
F.B.F offers its marketing know-how to its customers, with photographic images, and the creation of new graphic concepts and brands.

Product innovation
F.B.F. makes use of the Group's Research and Development service and designs innovative ways forward in partnership with its customers.

Support in understanding market data
F.B.F. provides its customers with information on sector analyses (IRI and Nielsen data) and product and consumer tests.
The environment
The attention that the Group gives to environmental themes can be seen in investments in training and planning with the sole aim of finding environmentally friendly solutions that benefit the consumer, client, producer and the environment.
Project groups
The company's various departments come together to monitor processes, to prevent even the smallest source of pollution and to optimise resources with the search for new solutions.
Packaging
Important environmental protection results have been achieved by using wrapping and packaging materials correctly, eliminating excessive packaging and optimising packaging units.

Commitment
4,000 hours of planning.
Model 231
F.B.F. has adopted an organisation, management and control model (known as the "Modello 231"), as required by Italian Legislative Decree no. 231 of 8 June 2001.
The decree makes companies responsible for certain crimes committed, in their interest or for their benefit, by persons operating on behalf of, or in the name of said companies, such as directors, managers, employees, or by collaborating parties acting under the control or management of employees of said companies.


Code of Ethics
Bauli has introduced a Code of Ethics that establishes the rules that must be adhered to by all those who work in the name of, and on behalf of, the company, as well as by suppliers and anyone else who has dealings with the company.
Download the PDF file with the Code of Ethics